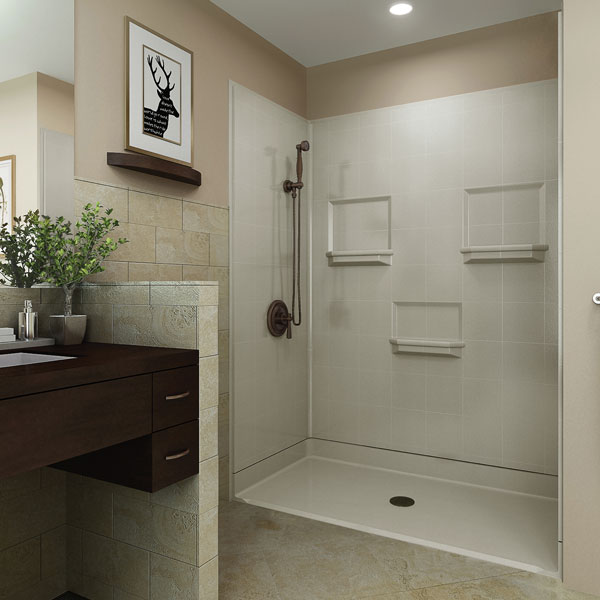 Barrier Free Showers
February 19, 2018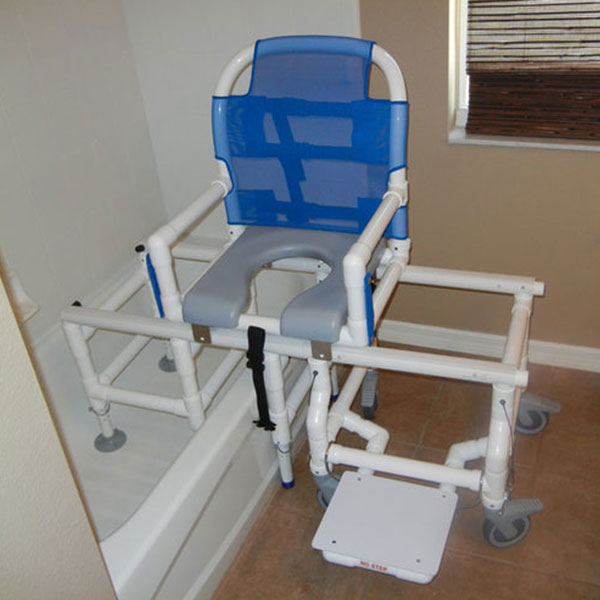 Transfer Slider
February 19, 2018
Walk-Thru Tub Insert
Please call for pricing and options.
Add safety, accessibility and ease of use to your existing bathtub.
The Walk-Thru Tub Insert is a unique solution that enables an individual with limited mobility or decreased flexibility to access their bathtub in a safe and assured manner. According to a study by the Council on Aging*, numerous accidents occur annually in and around the tub area. Accidents can be significantly diminished with the Walk-Thru Tub Insert which reduces the height of the tub edge. This lowers the barrier of entry and results in easier access.
By installing a Walk-Thru Tub Insert, you:
Reduce the possibility of hazardous falls when getting in and out of the tub.
Save thousands of dollars. This tub-to-shower conversion solution is simple to install,r requires no major demolition and fits within your budget.
The Walk-Thru Tub Insert is installed using the present tub whether it is made of fiberglass, steel or even cast iron.
Aid caregivers by removing the biggest barrier in the bath area – the high side wall providing improved accessibility and ease of use.
Open up a safer entry into the bathtub/shower area. It is also installed in very little time.
A Walk-Thru Tub Insert provides PEACE OF MIND for you or any member of your family
An affordable and safe solution
Durable, easy-to-clean acrylic
Installed in less than a day!
An affordable solution that proves EASY ACCESS into your bathtub.
ADDED SAFETY for those with limited mobility
CONVENIENT – no need remove existing tub
Simple insert converts tub into a LOW-BARRIER SHOWER