P.T. Rail
February 19, 2018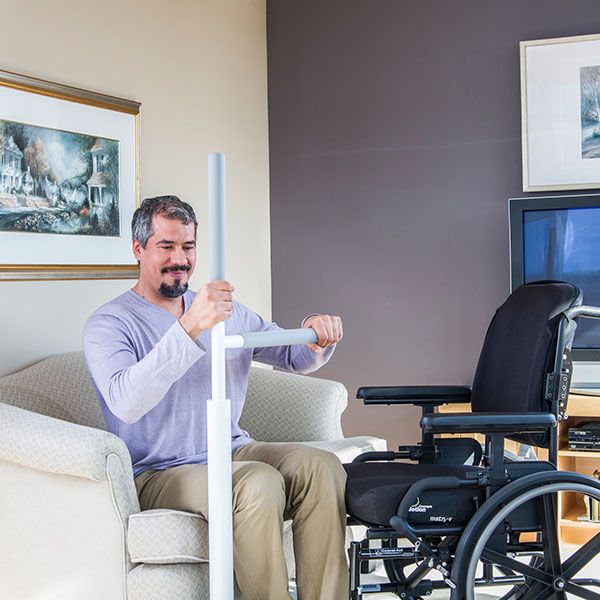 Advantage Rail
February 19, 2018
Angled P.T. Rail
Please call for pricing and options.
An exceptionally solid rail that provides support in areas where two or three stairs are found. A proven rail designed to suit home or institutional use.
Features an adjustment screw to customize rail angle to suit even the steepest stairs.
Easily folds up to store out of the way and will not accidentally fall down causing an impact injury. A machined precision, tension fit hinge creates stable, rock solid support.
2 and 3 Step Stairs – An excellent support option for sunken living rooms, decks, patios or 2 and 3 step stairs in garages.
Wall or Floor Mounted Options
32″, White
Please call for pricing of accessories and add-ons.